iPhone 5s Head-To-Head Speed Test With iPhone 5 — Rendering iMovie Video
The iPhone 5s was just released and people are raving about the new A7 processor that is blazing fast. In the video above, I tested the iPhone 5s against the iPhone 5 by doing a head-to-head challenge. On the iPhone 5, I created a movie project in the iMovie app. It is my footage from waiting in line at the Fifth Avenue Apple Store Friday morning. I exported the project to iTunes on my iMac and then imported the project into the iMovie app on the iPhone 5s. Thus, both phones had identical projects on their respective iMovie apps. I then had them render movies to the Camera Roll at the same setting: HD-1080p. I even gave the iPhone 5 a head start by have it start first the rendering. (I couldn't press both buttons to start them at exactly the same time.) As you will see, the bottom line is that the iPhone 5s rendered the video in 1/2 the time that the iPhone rendered the video. This makes sense as the Geekbench scores for the phones shows that the iPhone 5s has double the score of the iPhone 5 (see below): 2552 score to 1269.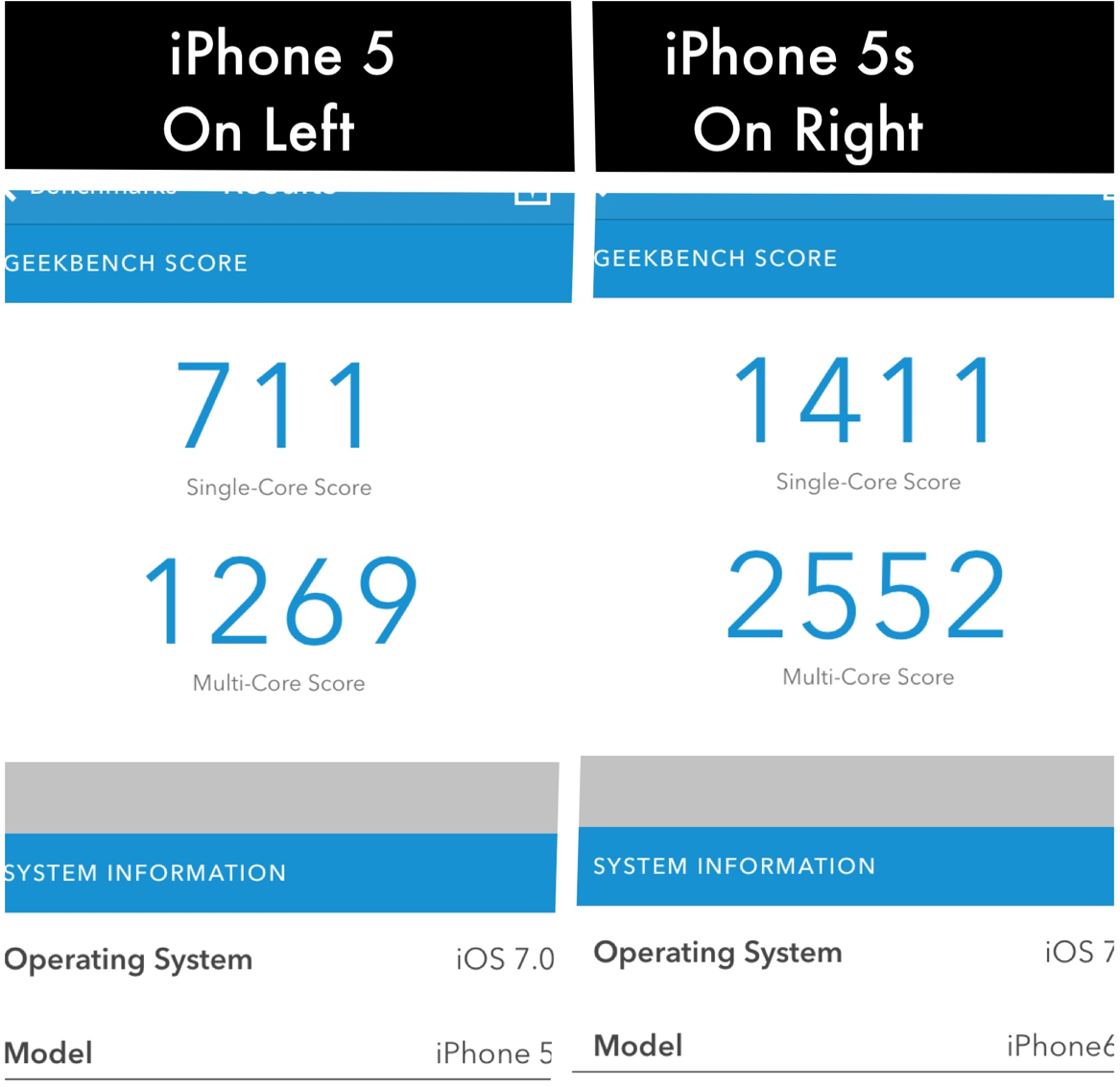 What is really impressive is that the iPhone 5s' Geekbench score of 2552 is close to the score of the "Early 2010" version of the Mac Mini. See below.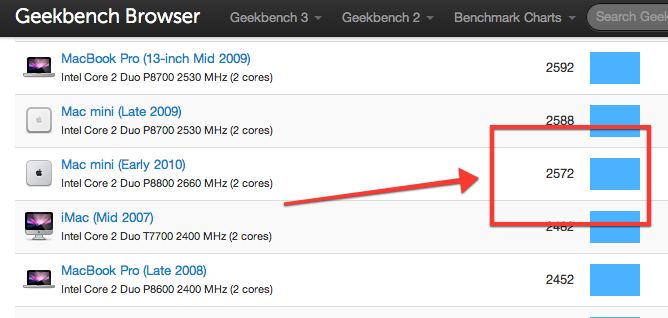 So what this means is that smartphones, particularly the iPhone 5s which leads the pack, are competing with regular computers in power.
I predict that in a short period of time, most people will only have smartphones and/or tablets (i.e. iPad) as their computers.