With the Purchase of Oculus Rift, Facebook Has Gone Into the Hardware Space: What Does That Mean?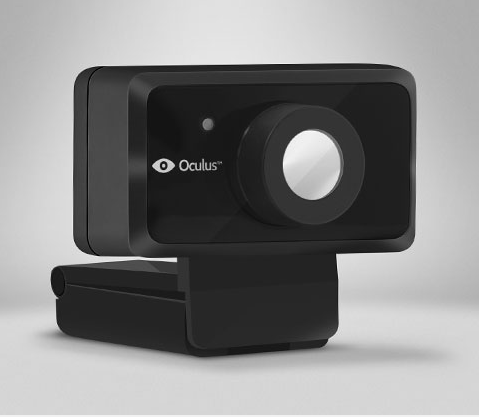 Earlier this week, Facebook dropped a bombshell in the tech industry by announcing that it has purchased the start up virtual reality device maker Oculus Rift for $2 billion. See Time: The Insider Story of How Facebook Got Oculurs VR.
There has been all sorts of stories about this acquisition ranging from how Oculus has sold out the gamers to how the early Kickstarters who gave it money got screwed because they don't get a cut of the selling price. Also stories about why Facebook bought Oculus as Virtual Reality (VR) is the future of the digital interface.
But one story I didn't see is this which I think is relevant: Facebook has gone into the hardware business.
Oculus is a hardware device you put over your eyes, plus a software kit for developers. Facebook has previously purchased software companies, like the recent Whatsapp acquisition and, of course, Instagram.
But Facebook has never previously goie into the hardware space. There were rumors several years ago that Facebook would come out with its own Facebook phone. But the most Facebook did was come out with a software hack to make Android Phones have a Facebook home screen.
There was good reason for Facebook balking at going into the hardware space: Facebook could alienate the hardware platforms — iOS, Android, Windows and Kindle — that host its Facebook apps and services. Remember, when Microsoft, traditionally a software and services company came out with the Surface Tablets, Microsoft pissed off its hardware partners like HP and Dell.
Facebook recent purchase of Oculus puts it into direct hardware competition with other large players. Google already has Google Glasses, which is somewhat in the same space as Oculus as Glasses covers your eyes and gives you partially a virtual world. Apple has patents for over-the-eyes displays. Sony released the Morpheus virtual glasses recently.
Facebook purchasing Oculus sends a message to Apple, Google, Microsoft and others that Facebook is entering the hardware device business. This puts Facebook on a collision course with Apple, whose main revenue and business comes from selling devices. It also puts Facebook in more direct competition with Google as well as Amazon and Microsoft.
Apple, as it has with other nacent technologies, is sitting back and watching Google, Facebook (Oculus) and Sony dabble with VR through devices that cover your eyes. Apple will surely enter that business if VR takes off. What will Facebook then do? Will Facebook sell VR software on Apple's VR device? Will Apple allow that as Facebook sells its own hardware? Will Google allow Facebook to install Facebook apps on Android. How about Microsoft and Amazon?
So this is an important angle in looking at Facebook's acquisition of Oculus. Facebook is now in the hardware device business.